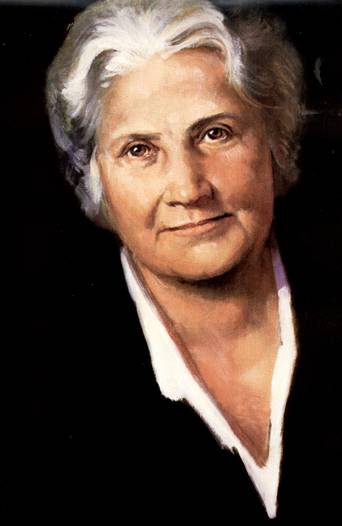 Montessori
Maria Tecla Artemesia Montessori (August 31, 1870 – May 6, 1952) was an Italian physician and educator best known for the philosophy of education that bears her name, and her writing on scientific pedagogy. Her educational method is in use today in some public and private schools throughout the world. She was an Italian physician and educator. Her system of education is practiced all over the world by many public and private schools."Education should no longer be mostly imparting of knowledge, but must take a new path, seeking the release of human potentialities."- Maria Montessori After practicing pediatrics and lot of research on children, Maria Montessori was called for to oversee and educate children of working parents in a apartment building for low income families in Rome. The first "Casa Dei Bambini" or "Children's House" was started on Jan 6th,1907.
She observed and gave deep attention and noted down children's behaviors and found out that they are interested in practical activities and her materials than in the toys provided. Based on her observations she implemented number of practices and became hallmark of education method. She replaced heavy furniture with child size tables and chairs, light enough for children to move, child size education materials on low and accessible shelves. She expanded practical activities like sweeping, flower arranging, hand writing, gymnastics, cooking and care of pets.
She felt by working independently children could reach new levels of autonomy and become self motivated to understand things much better. she also believed acknowledging children as individuals and treating them as such would yield better learning and fulfilled potential in each child. she then continued her research and made changes according to her observations.